What is the point of a three sided live album?
Now I'm not talking about a three sided vinyl album as such. These are becoming more and more common as albums around the 60 minute mark, designed for CD or legit download, are too long to fit on a single LP but are not long enough to properly fill 4 20 minute album sides.
No. I'm talking about the live album with one side of studio material. Why? No really, why do they do it?
They certainly make a disparate listening experience, especially when the album is on CD. Take KISS "Alive II" for example. The KISS Alive! album series was supposed to chronicle live tracks from the preceding three studio albums. It worked for the first "Alive!" album, which sold gazillions of records and made the band superstars. For the sequel, they kind of ran out of live tracks and didn't want to duplicate any from the the first live album. Or the new songs didn't stretch out long enough, like they did on the first album. So they padded out the existing 15 live tracks with 5 studio leftovers: three average originals, an Ace Frehley gem and a dodgy sounding Dave Clark Five cover.
On CD, as you could imagine it is a strange experience listening to CD2, half live, half studio. It kinda kills off the vibe very quickly.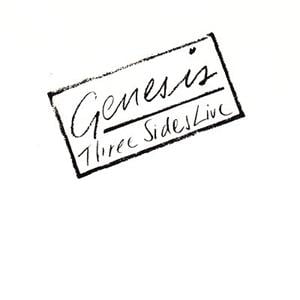 The strange thing is that this is not an isolated incident. Genesis issued a live album specifically for the US market called "Three Sides Live" with recent singles on side 4. They issued the same album in Europe and the colonies, but with extra live tracks on side 4, making the album effectively four sides live. Go figure.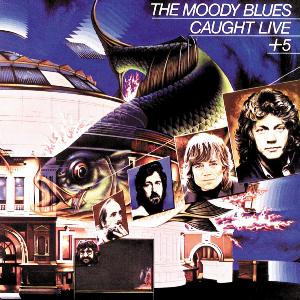 The Moody Blues issued one exactly like this in 1973, "Live +5", ostensibly as a contractual obligation and clearing house before inking a new deal, in advance of the "Octave" LP.
Graham Parker's last album for Vertigo, "The Parkerilla" in 1978 was the same - a contract filler and kiss off to America where he barely sold a record during his career to date. It was originally issued as a three sided live album with a studio version of "Hey Lord (Don't Ask Me Questions)" as the only track on side 4. Vertigo records must have considered that a waste of vinyl as they reissued the album on a single record (stretching the playing time of the single LP to 54 minutes), but not reprinting the sleeve (which still lists the tracks on four sides.)
In the CD era this really doesn't happen anymore...that I know of. With one exception.
You Am I's fifth album, and final one for RooArt "...Saturday Night 'Round Ten" was issued as a single CD with 67 minutes of solid live material, with a bonus CD of studio tracks called "Ignorance and Vodka". That would probably make it a nice "three sides live and one side not" album on vinyl...
The three sided live album seems pointless - a contract filler in an unusual fashion. But is it worth it? In most of these cases (Graham Parker and You Am I exempted) these albums are not really the finest hours of the bands in question. The two albums that work in this format also work perfectly well as a single album - the studio tracks not being necessary. As far as live albums are concerned, none of them are going to end up on a list of the greatest live albums of all time, but then, contract fillers are rarely works that have a great deal of thought applied to them anyway.