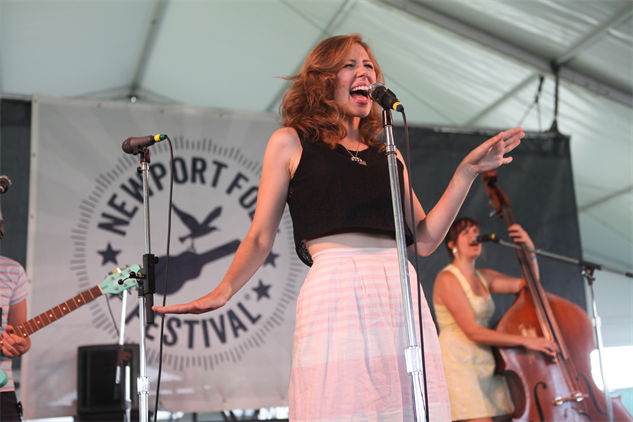 We love a bit of Lake Street Dive here at TSATF Central.
It turns out that the band's performance were regarded as one of
the
highlights of the Newport Folk Festival a couple of weekends ago. From a number of accounts it was a quality set, and it makes we wish I could have been there to see it.
Their set was elevated from the great to the transcendent when gospel soul legend Mavis Staples came onstage to duet with the band on their track "Bad Self Portraits". Lead singer Rachael Price looks to be in absolute heaven with a smile so wide it almost meets her ears!
Take a look at the clip below, courtesy of Chris from the
Boston Through My Eyes blog
. This is truly goose-bump material. It's a true shame that American National Public Radio (NPR) didn't record the band's set; instead preferring to go with the Jeff Tweedy/Jack White/Ryan Adams-type big name artists to showcase.
Take a listen to this inspiring performance. Sing along with Mavis, and smile along with Rachael!