Over the Christmas and New Year break I've been devouring rock star biographies, as is my wont. I've chewed through three of them thus far and I'm now onto #4: Steve Tyler's memoir "Does the Noise In My Head Bother You?", but more on that one later.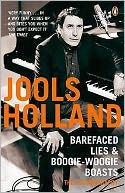 The first one I started with was Jools Holland's "Baldfaced Lies and Boogie Woogie Boasts".
Jools is a guy whose name I'd heard many times before, but I knew little about him. I knew he played in Squeeze, the great New Wave/Post Punk band from the UK in the late 70s-early 80s. I know he has a regular show on BBC Radio 2 and I know he's had a TV show on the BBC for years called "Later..." but I've never heard or watched either of them. I only really knew him from his work with Squeeze, of which at least their singles collection should be on everybody's regular listen list.
He writes well, and tells a good yarn. He seems to be a genuine sort of guy, likeable and personable, passionate about his work and who is right into his music. He's up front about his misguidedly premature solo career in the early 1980s, and also about the trouble he caused in Newcastle on the TV show "The Tube". His time with Squeeze was what fascinated me though. Worth a read.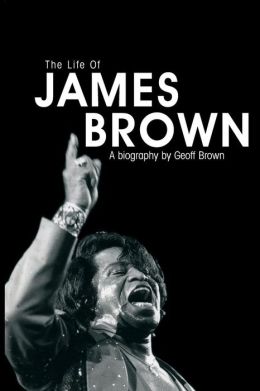 Next up was Geoff Brown's substantial volume on James Brown. I'm a fan, as regular readers of this blog will know. This volume was a great read - very thorough, but it made it clear from the outset that it would only deal with James' life starting at age 19, when he was released from jail with a sponsorship from the family of Bobby Byrd, who would become James' right-hand-man for many years after. I know very little about James Brown's life so I was a little disappointed to see that this bit of the story was absent.
However, what is here is fascinating. His battles with record companies, his larger than life attitude to his music and his work, and his battles with his demons - drugs, his anger, his ego, his women, his musicians. There are many, many musicians who are pissed off at him, who feel that James ride on the back of their innovations and got none of the credit for them - it was James who got all the accolades.
His title "The Hardest Working Man in Show Business" is no fluke - he really drove himself hard, and expected his band and those involved to work just as hard. He would do a show at night, then get the band into the studio straight after the gig to cut a new record! He sold millions of records and barely even disturbed the mainstream music industry - it was all done on independent labels. He truly was a hero to millions and his philanthropy and advocacy to and for the poorer members of the African-American community was legendary. He was truly amazing and the book doesn't shy away from his achievements.
This was quite a balanced view of a very talented, and yet internally troubled man.
Balance is not something that can be necessarily applied to Peter Criss' autobiography "Makeup to Breakup". He unreservedly pours out scorn on his former band mates Gene Simmonds and Paul Stanley, but he also puts a lot of the blame of his problems on his drinking and drugging habits. While under the influence of cocaine, he admits to signing away his share of KISS and the rights to his makeup image, and he regularly tends to complain about getting less money than other members of the band on reunion tours.
I grant that he feels ripped off, considering the amount of money that the band would have made over the years, but I found it hard to sympathise with him when he complained about only getting $40,000 per show on the 1996/7 reunion tour. Back then, it took me a year to earn that kind of money!!! It also gives an insight into the workings of KISS as an organisation, their penchant for trying to extract money from fans by any means necessary, whether that be by inflated ticket prices, overpriced T-shirts and shitty other crap like condoms, action figures and coffins.
It doesn't surprise me that (in Peter's view) Gene thinks the music is secondary to the product - selling product means making money - but it's hard to work out where Gene and Paul lost sight of what they were there to do - play good music and put on the best show for your money. I don't give a shit about KISS boxer shorts or keyrings. I just want the music to be good!
I also had no idea that he had and beat breast cancer in the last few years too. It was quite inspirational to read that bit too.
I was quite an interesting insight into one of the bigger bands in the world, and quite different to Gene Simmonds's memoir "Kiss and Makeup" which I have read some years ago, but I'd like to read again for the sake of balance. If I remember rightly he wasn't exactly complimentary about Peter or Ace either, so I guess what goes around comes around...